Auto Service & Mechanical Repair
Our full service auto body shop and collision facility located in Fall River, MA is staffed by professional auto body repair specialists, auto body painters, as well as highly trained collision auto body repair estimators. Together, we work as a team to accurately assess your vehicle's damage and coordinate the repairs necessary to get you back on the road quickly and safely.​
Complete Auto Tech Center, Inc. – Independently operated by Matthew Penacho, President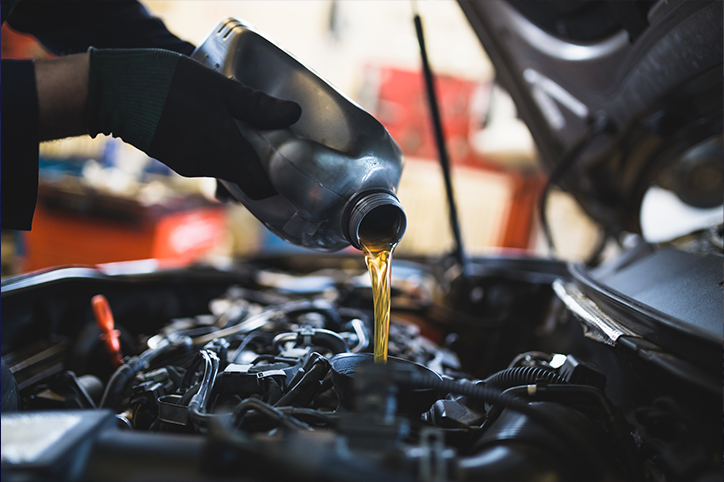 Oil And Filter Change
Keep your vehicle's engine running smoothly with routine motor oil changes. Your vehicle's motor oil can break down, turn dirty, and cause harm such as friction, wear or rust. During an oil change, our certified mechanics will change the oil filter, drain the dirty oil from your engine, and replace it with clean, new oil to keep your engine running smoothly. A full-service oil change includes up to 5 quarts of oil, a new oil filter and lubrication of chassis components according to your vehicle manufacturer's specs.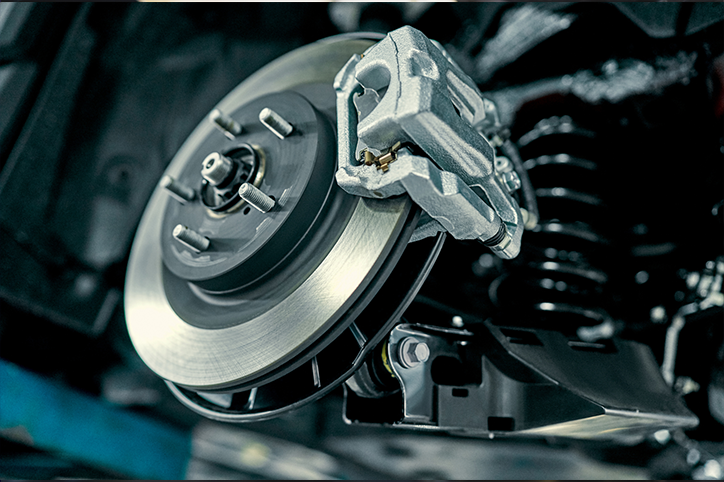 Disc Brake Service
Your brakes are an integral component to operating your vehicle safely. Common brake issues include grinding, or squeaking, a spongy break pedal, shaking steering wheel, or wobbling/pulsating feeling when you drive at higher speeds.  Our Complete Auto Tech Center offer brake services includes the resurfacing of brake rotors or drums, inspecting of brake components, installing wheel cylinders and brake calipers, brake fluid exchanges/bleeding lines and more.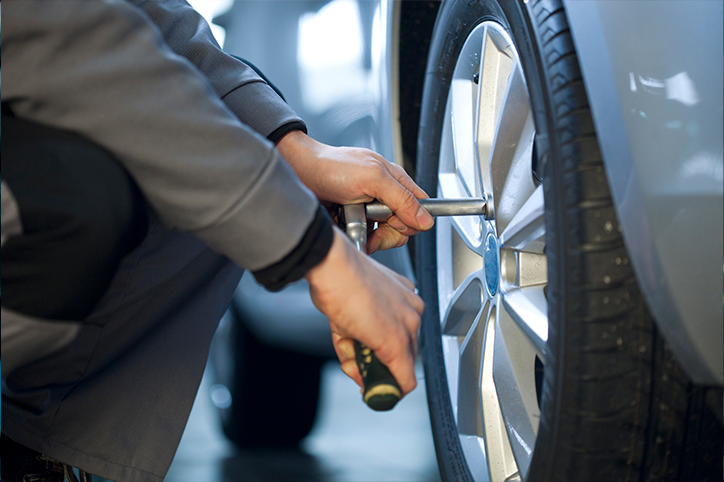 Tire Rotation & Installation
Regular tire rotations are critical to routine tire maintenance, and to ensure that your tires wear evenly and maximize tire tread life. Typically a tire rotation is called for every 5,000 to 7,5000 though depending on your driving habits that may vary. Rotating your tires can preserve balanced handling, maintain traction as well as keep your tire warranty valid.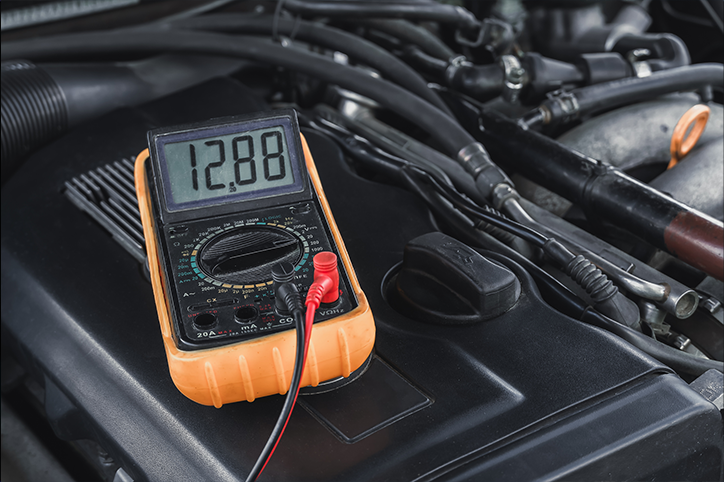 Battery & Alternator Service
Having issues when your turn the key over in your ignition, or pressing your start up button? Are you having difficulty starting your engine? It could mean that there isn't enough power to start your vehicle. Whether you have a dead battery, misfiring starter or issues with your alternator our technicians can help. We'll perform a complete inspection of your vehicle's charging system including the battery, cables, starter, drive belts and alternator.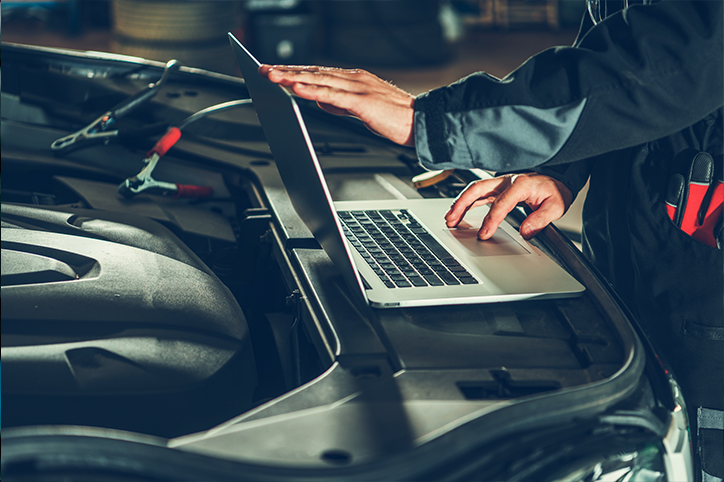 Vehicle Diagnostics
With the extensive vehicle diagnostic process our certified techs are able to reveal problems that may exist in your vehicles engine, transmission, exhaust system, brakes and more. Engine diagnostics and tune-ups can help extend the life of your vehicle and improve the health of your engine. Whether you have a check engine warning light on or your vehicle is driving erratically, get a precise and accurate engine diagnostic.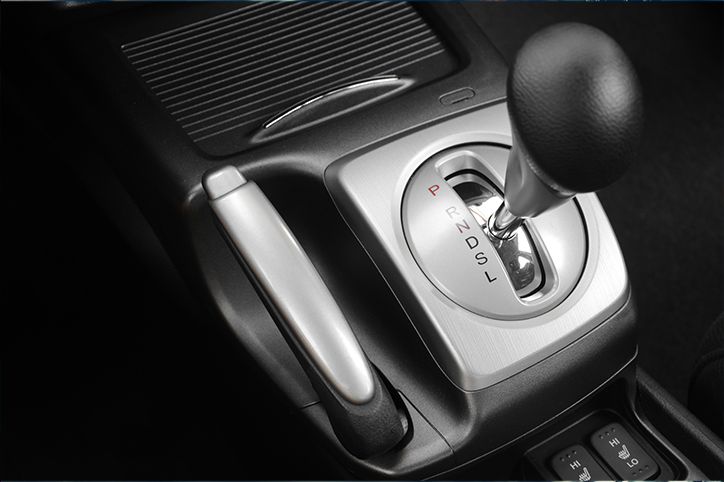 Transmission Service & Repair
Get in gear with our transmission repair and maintenance services at Mike's. We'll help keep your vehicle running like new, longer with a transmission flush and fluid change. Having issues with your transmission? No problem. In our Complete Auto Tech Service Center our technicians can diagnosis why your transmission is slipping or not shifting properly, regardless if its an automatic or manual transmission.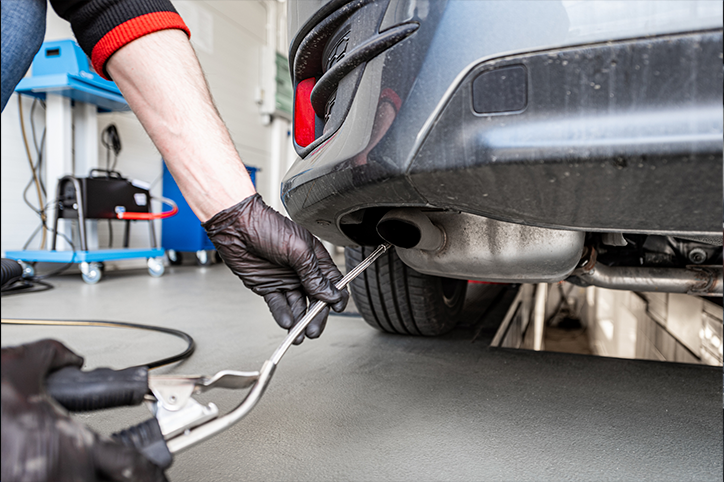 Vehicle Emissions Check
Ensure that you vehicle is not emitting harmful pollutants into the air with a certified Massachusetts emissions repair and testing facility. Our certified mechanics can asses your car, truck, SUV or minivan's tail pipe emissions and measure the amount of hydrogen, oxygen, carbon monoxide, and nitrogen oxide that is present. If your vehicle fails we can help you navigate the repairs necessary to fix your vehicle emissions control system, and perform the necessary engine repair services that may be needed.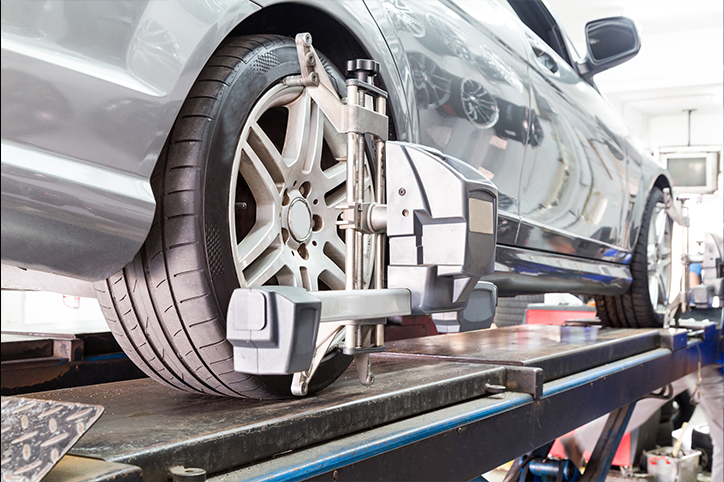 Wheel Alignments
Driving with your front or rear wheels out of alignment can quickly reduce the tread life of your vehicles tires. Prevent tire wear and improve fuel efficiency with a wheel alignment service. Our mechanics will evaluate your vehicles steering and suspension system with a computer analysis. Using those measurements we'll restore your vehicle's alignment as close to the manufacturer specifications as possible.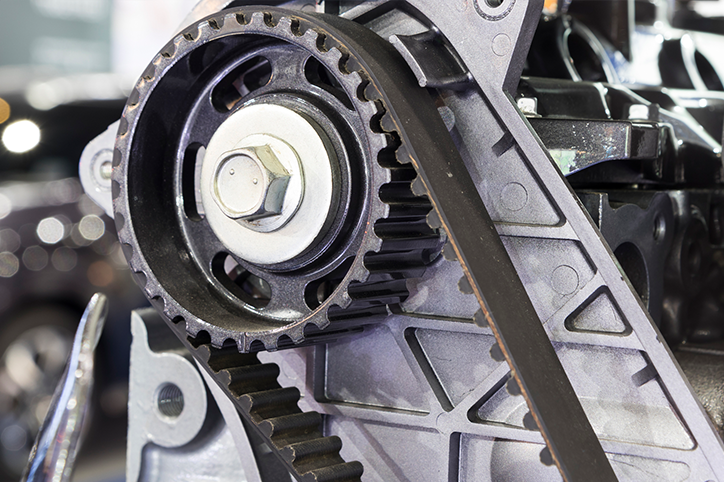 Timing Belt & Chain Service
Your vehicle's timing belt or chain is responsible for running multiple components withing your vehicle, and maintains the crankshaft-to-camshaft synchronization. Depending on the year, make and model other integral components of your engine it can drive include the oil pump, water pump, and balance shafts. If your engine is making an odd noise, your check engine light has been flashing, your vehicle misfires or you've noticed a loss of power, these could be signs that your timing belt or chain may need replacing.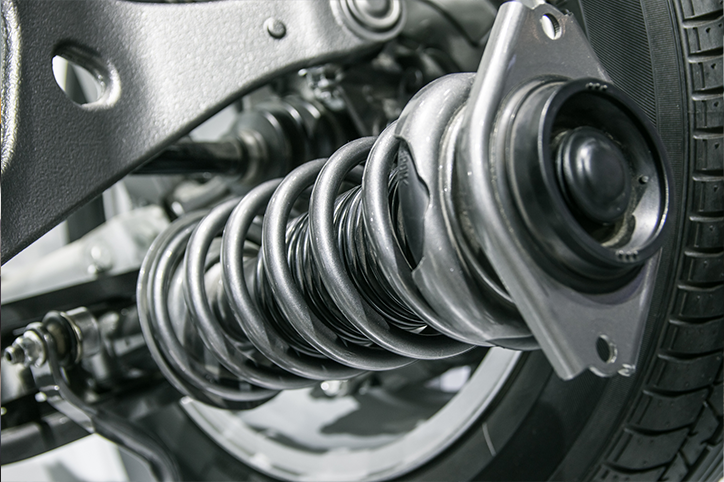 Vehicle Suspension Repair
Your vehicles suspension system helps support the overall control of your car, and requires careful attention and periodic inspection. Poor suspension in your vehicle can affect your ability to control it while driving. Our steering and suspension services can eliminate premature wear and tear, saving you hundreds of dollars. Our certified mechanics will check your vehicle's suspension system and determine the best fix for the job, whether that is replacing worn shocks and struts, or topping off your power steering fluid.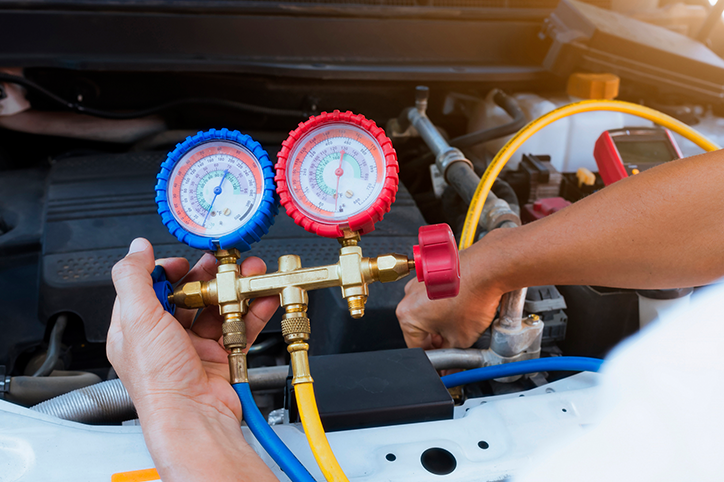 Air Conditioning Service
Is warm air blowing from your air conditioning vents? It may be a sign that there is something amiss with your vehicle's A/C compressor, condenser, blower motor, relays cooling fan, or you may be leaking refrigerant. Our certified techs can perform a car air conditioning inspection service and determine what repairs are necessary to bring your vehicle's A/C back to working order. That includes inspecting belts and hoses, switches, fuses, wiring, the condenser, internal compressor and checking the output temperature.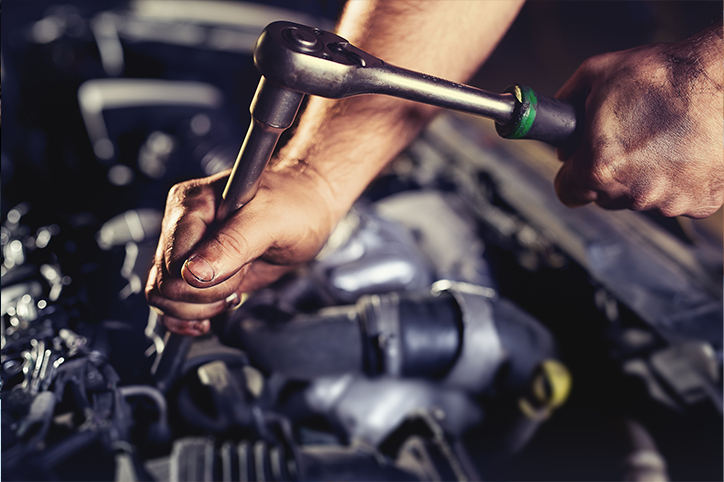 Diesel Engine Repair
Is your diesel engine malfunctioning or do you require routine? The certified auto mechanics at Mike's have the necessary training and expertise to service and repair your vehicles diesel engine properly. Whether your diesel engine has been experiencing excessive nose, is having a drivability issue, or requires a turbocharge repair our techs will work with your to get your vehicle in proper working order and back on the road. 
​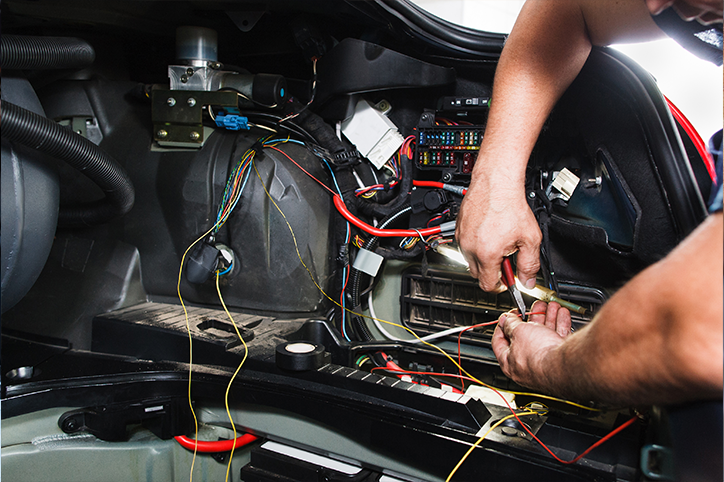 Vehicle Electrical Repair
Is your vehicle's experiencing issues with its power windows, doors, A/C and more? Chances are you may have an electrical issue that may need to be addressed. Causes can include issues with wires, fuses, or your vehicle's battery, alternator and even starter. The mechanics at Mike's can help you determine if your vehicle's electrical system is working properly and perform the necessary repairs to get your vehicle running right.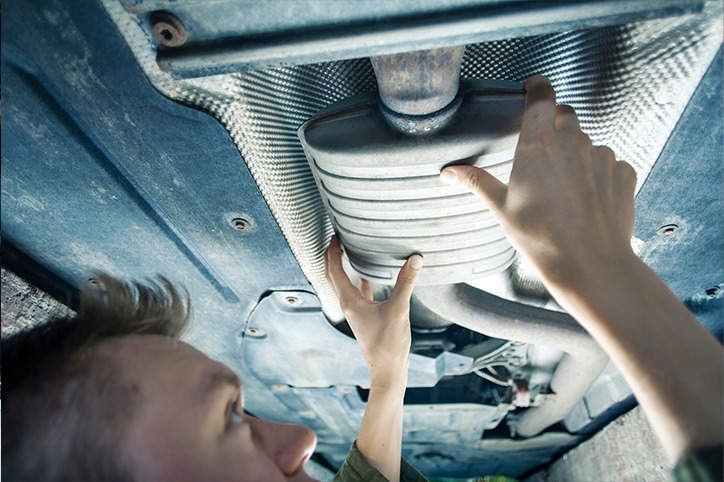 Complete Exhaust Repairs
Are you looking for a muffler shop nearby? Is your vehicle experiencing an exhaust system problem? The certified mechanics at Mike's have the experience necessary to perform muffler repairs on your car, truck, SUV or minivans exhaust systems. We offer a complete solution for muffler repairs and replacements, including the replacement of the entire exhaust systems, oxygen (O2) sensors, exhaust manifold replacement, exhaust pipe replacements, catalytic converter, clamp and hanger replacements.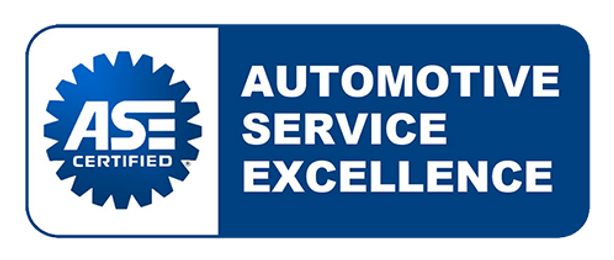 Experienced & Trained ASE Certified Technicians
If your vehicle is due for routine maintenance or in need of an automotive repair, you can rely on the knowledge and expertise of the technicians at our Complete Auto Tech Center located in Fall River, Massachusetts. Our ASE Certified Technicians can handle an array or maintenance and repair items. From oil changes to transmission replacements, we are dedicated to maintaining top tier customer service, for all makes and models, foreign and domestic. Whether you drive a car, truck, mini-van, or SUV, our mechanics strive to ensure that your vehicle is performing at its best before ever leaving our service bay.